About Nordicana Homewares
Have you ever felt the pull of the North? Vast pine forests, deep fjords, towering cliffs, the Northern Lights, ice and snow, cosy log cabins and warm fires…
The Nordic countries offer a magical way of living. The adventure started one summer with a trip to the Arctic Circle visiting Sweden, Finland and Norway. Subsequent trips to Lapland in winter, Iceland, the Finnish Archipalego, Helsinki and wilderness log cabins in Oulanka inspired us to create Nordicana. Our little shop is your ticket to bringing the Nordic lifestyle to your home.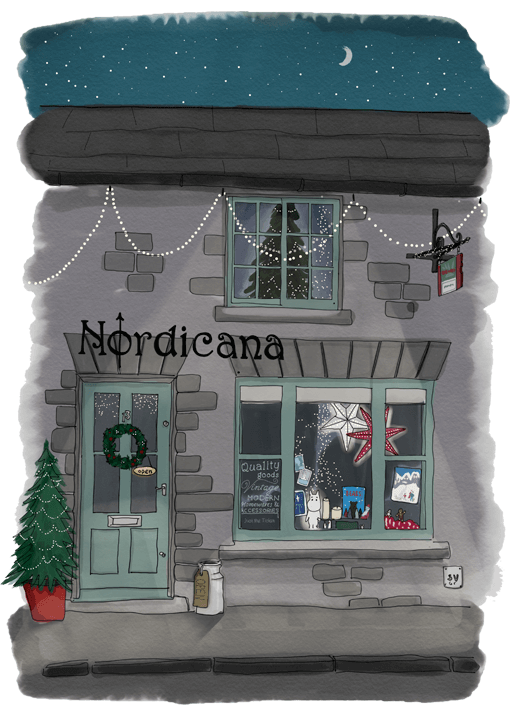 If you'd like to explore the wonderful world of Nordicana through our Nordic inspired gifts and homewares then please call in at our little shop on 13 Bridge Street, Belper, Derbyshire. Please also get in touch if you'd like us to help you find something unique, we'd love to hear from you.
If you'd prefer to browse online from the comfort of your own home, then feel free to take a look at our online shop today.

Follow Nordicana Homewares on Instagram
Nordicana Newsletter
Sign up to our newsletter to receive the latest news, events and offers from Nordicana Homewares. By signing up to Nordicana Homewares Newsletter you agree to us storing your details in accordance with the Privacy Policy.